Hello and welcome to the Under One Love store!
Note *
Services come with 'pay as you go' options or have an income sliding scale!
Biblical Financial Wisdom (course)
PersonalFinanceCourse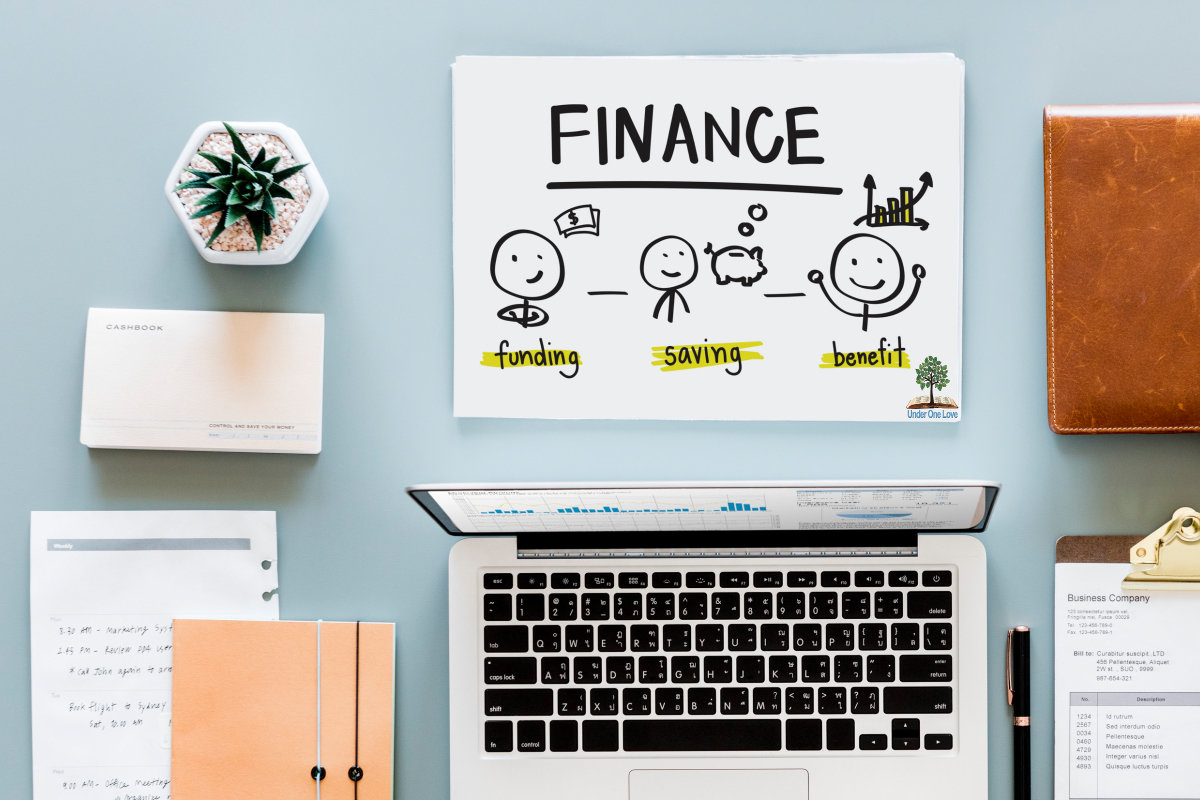 Welcome to our personal financial course!

In this course, there are 6 lessons that are founded on the principles of what the Holy Scriptures have to say about money.
We'll cover 1 lesson each week for a total of 6 weeks, on any day of the week you decide, Sunday-Friday. In addition, you'll have 24-6 support from Under One Love so feel free to call or email us anytime with any questions or concerns regarding your personal situation or your course.

Lesson 1

Budgeting & Saving
Winning with money starts here. Tracking every single penny that comes in and goes out of your pockets is key to getting you ahead. The options you have when you have a plan with your money and a back up when problems arise are endless. If you're married, this is where you learn how to agree with your spouse and make financial decisions as a team!
Lesson 2
Borrowing & Debt
Not borrowing and attacking any debts you have, to become debt free, is crucial to your financial success. We'll establish plans for you personally, to get you out of debt as quickly as possible and never go back into that bondage again.
Lesson 3
Insurance & Real Estate/Mortgages
Two topics that can seem intimidating, but really it's only due to a lack of knowledge. Here we'll look into different types of insurances finding out what is and isn't needed. Also, to be sure that you're taking all of the right steps when it comes to the real estate scene, we'll go through the ins and outs that you need to know.
Lesson 4
Retirement & Estate Planning
With this lesson you're going to learn all about leaving a legacy and making sure that you can retire with dignity, not counting on the government, and also that your family is well taken care of when you are gone. Truth is, we all have to go one day. When you learn all about how to manage the blessings that come your way from the Father, you'll want to be certain that your legacy is left in the right hands and managed well just how you left it.
Lesson 5
Money & Ethics for Kids
This lesson Takes care of the second half of your legacy - what happens with it when you're gone, as well as the financial future your children live out. At this point in the course, you will have the confidence and knowledge that you need to teach your children all about making and managing money with a biblical foundation. We'll set you up with all the tools and tips you need to teach your children the basic ins and outs about how to be financial stable through out their lives.
Imagine if you had a financial education early in your life, before you had the chance to make a mess. Simply put, we are never educated in personal finance. That all changes when you are ablate teach your kids Scriptural money principles.
* If you don't have children yet or don't intend on having any, select the " X Lesson 5 " option when you make your purchase. Upon doing this we will skip lesson 5 and you will not be charged for it. If you don't have children yet feel free to still include this lesson to teach your future children.


Lesson 6
The End Goal
In the final lesson, it's time to recap all you've learned and to set your focus in the right direction. What do you do when you're debt free, are building or have built a legacy, and still have blessings pouring over from the father? The focus is to do this thing right so your efforts will not be meaningless.
*Instructions: All of our health and financial programs are fulfilled and scheduled as soon as you fill out the form that fits your purchased program. Jump on to the Forms page and complete your correlating form for the program you wish to purchase. You will also be prompted to complete the correlating form to your program upon completion of purchase if you haven't done so already.