Hello and welcome to the Under One Love store!
Note *
Services come with 'pay as you go' options or have an income sliding scale!
Fit Mom Program
FitMom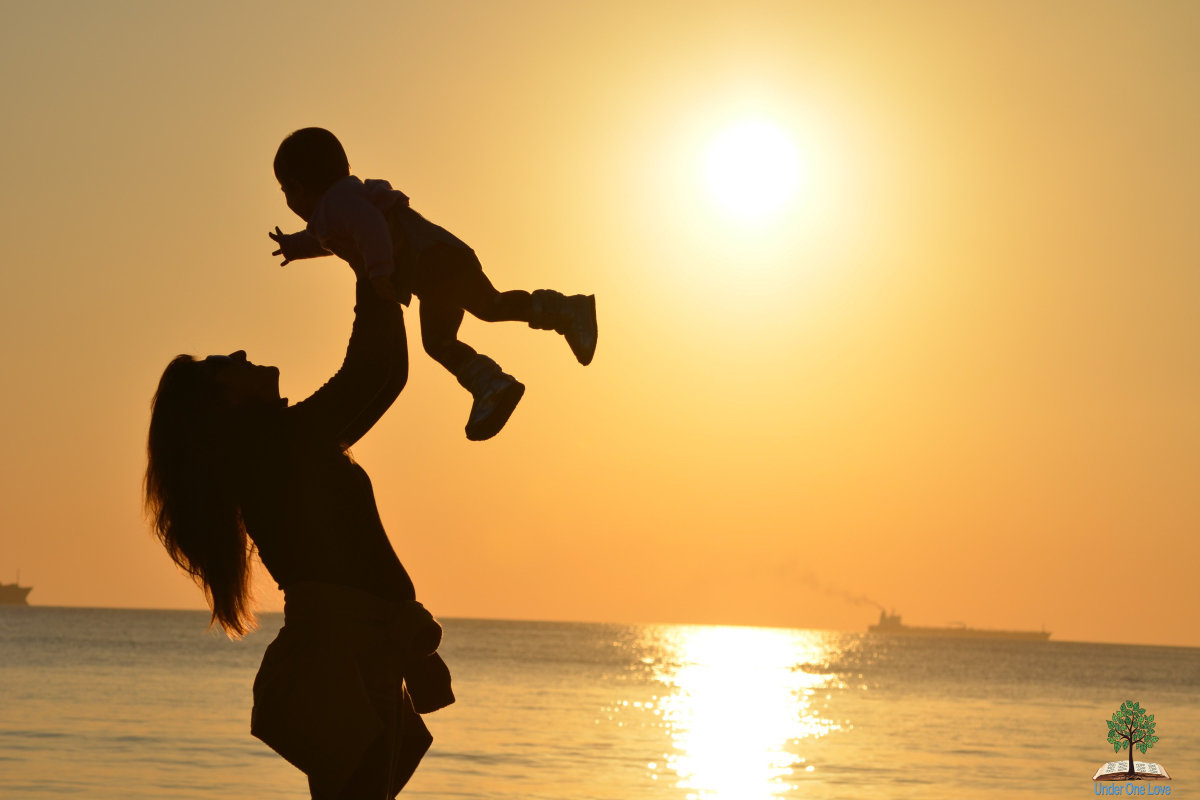 The Fit Mom Program is designed for moms who are either currently pregnant, within the 1st-2nd year postpartum mark, or both! Having all of the changes that your body is going through during and after pregnancy in our focus, we've formulated just the right exercises for each stage of the pregnancy and/or for your postpartum recovery. You can begin with the Fit Mom Program at any time during your pregnancy. This training program is tailored specifically to which ever trimester you may be in, Just simply select what stage you're in when you're checking out!
1st Trimester: This is your chance to lay a solid and lasting foundation to stand on throughout your pregnancy.

2nd Trimester: Now it's time to carefully, safely and effectively build strength to get you through your pregnancies challenges and discomforts.
3rd Trimester: Here we focus on cardiovascular and muscular stamina/endurance to help reduce stress and prepare you for a great delivery.
Postpartum: Lets start recovering. Recovery is a patient, important and careful process that will change the game for your postpartum future.
Baby/toddler: Take some time to play and connect with your baby as you physically exercise with him/her. Your babies changing weight, and development will continue to challenge you to become a Fit Mom!
The 1 hour workouts include everything needed to fully equip you for a smooth and peaceful pregnancy, and/or an excellent recovery!

A proper warm up

Cardio vascular and strength training

A relaxing cool down

And a brief Q&A on anything from exercise to nutrition
In this package, you will get
1 hour of training, for 4 days of the week that you choose at any available scheduling time.

A quality, nutrition plan and 24/6 nutritional guidance. This plan is specific to pregnant women and/or postpartum women and semi-specific to your blood type

24/6 messaging access with a guaranteed 2 hour response time from 5am - 6pm, Sun - Fri

An education to last a lifetime beyond your 90 day program, in both fitness and nutrition so you can maintain your accomplishments
Things you will Need for our video sessions
Minimum 6x6 feet of floor space

Any 'smart' device: phone, tablet, computer (video sessions only)
Things we would Prefer for you to have
Set(s) of Dumbbells or resistance bands ranging from 5lbs to 20lbs

Yoga mat

Tablet or Computer for easy to view video sessions
Before and after photos are taken/gathered for the postpartum phase, allowing you to see your progress and celebrate your success. The program also includes 24/6 accountability, motivation, and support. This journey will connect you to your inner strength, encourage you to believe in yourself and make your pregnancy/recovery as smooth as it can be as far as your physical fitness and health goes!
You'll be pleased with your body and health during pregnancy and/or the postpartum phase by only carving 4 hours a week out of your schedule!
If you don't exercise and aren't closely watching what you eat, it can be rather easy to gain
40-70
lbs during pregnancy.
Because of this, w
e want you to gain just the right amount of weight during your pregnancy (20-30 lbs), this way you can have a healthy pregnancy and healthy baby.
On top of that we want you to be able to lose that 20-30 lbs quickly and effectively in the postpartum period to allow you to feel confident again and ready to take on motherhood and the whole world for that matter!
The Fit Mom Program lasts for a duration of 3 months at a time. You can purchase as many Fit Mom Programs as you wish to complete. Take control and make pregnancy a fun and fulfilling part of life!
Days Of Week (Select 4)
Sunday (0) Monday (0) Tuesday (0) Wednesday (0) Thursday (0)
*Instructions: All of our health and financial programs are fulfilled and scheduled as soon as you fill out the form that fits your purchased program. Jump on to the Forms page and complete your correlating form for the program you wish to purchase. You will also be prompted to complete the correlating form to your program upon completion of purchase if you haven't done so already.